£22,500 distributed in grants to local good causes
News
14th November 2023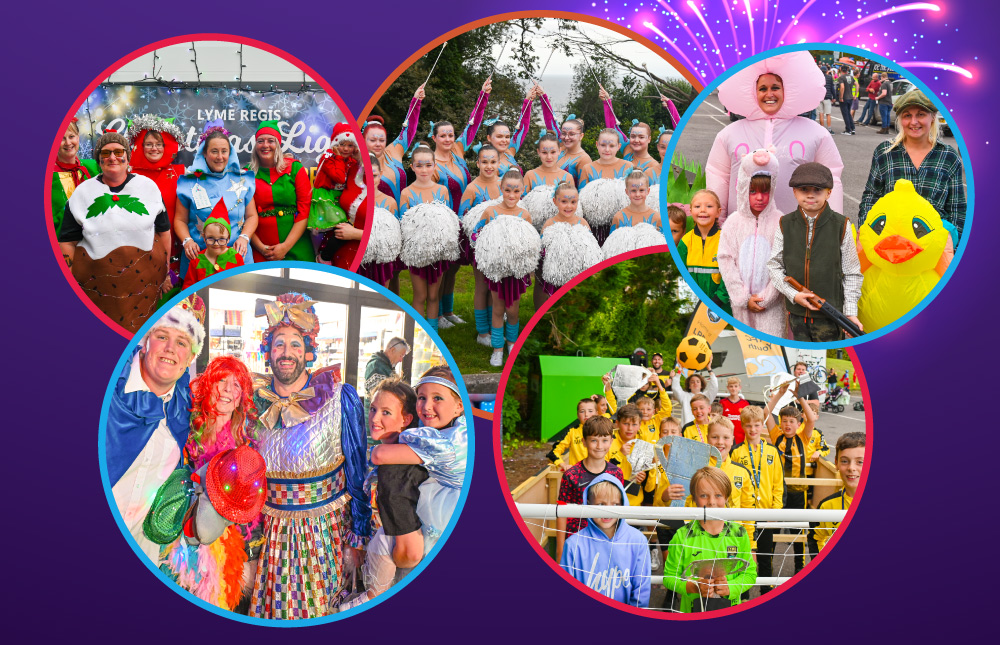 Lyme Regis Carnival and Regatta Team is pleased to announce grants totalling £22,500 have been awarded to 26 good causes in the local community:
1st Charmouth Brownies
1st Charmouth Rainbows
1st Lym Valley Scout Group
Axminster and Lyme Cancer Support
Bsharp
Charmouth Cherubs
Curtain Up Theatre Company
Cynewulf Morris
Lyme Heartbeart
Lyme Morris
Lyme Regis Charity Sleigh
Lyme Regis Christmas Lights
Lyme Regis Development Trust - Community Café
Lyme Regis Foodbank
Lyme Regis Kids Club
Lyme Regis Majorettes
Lyme Regis Museum
Lyme Regis Over 70s Christmas Lunch Fund
Lyme Regis Pantomime Society
Lyme Regis Sailing Club Youth Section
Lyme Regis Town Band
Lyme Regis Youth Football
Powder Monkeys ESSU
St Michael's Primary School PTFA
Uplyme Pre School
Woodroofe School PTFA
Alan Vian, chairman, said: "Following the success of Carnival Week, Bonfire Night Fireworks and other events we hold throughout the year, we are delighted to be able to distribute such a significant amount of money and it makes the hard work and effort put in by the core team and our volunteers so worthwhile.
"We had to make some tough decisions due to having applications for funding totalling almost £50,000, but we're delighted to be able to support so many wonderful local organisations."
2023 Lyme Regis Regatta & Carnival Team:
Alan Vian, Rob James, Karen Skardon James, Annette Denning, Anita Williams, Paul Oakley, Angela Main, Graham Pickett, Gilly Clark.